2016-2017
Here's a little of what we got up to last year...
EYFS
In Lancashire, we enjoyed inviting our families in for 'Stay and Play.'
One of Keller and Earhart's favourite topics was 'Africa.' Our learners found out about the people who live in Africa and compared how their lives are similar and different to ours. They found out about African tribes and enjoyed doing some gumboot dancing just like they do (making music with their bodies). They even made tribal masks and jewellery to wear! They loved going on safari and learning about the animals that live in Africa. Their trip to the zoo was amazing and the children had a wonderful day! Our littlest learners also enjoyed listening to the story 'Handa's Surprise' where they learnt about fruits that grow in Africa. We used this story to help us learn how to subtract - some cheeky animals stole some fruits from the basket!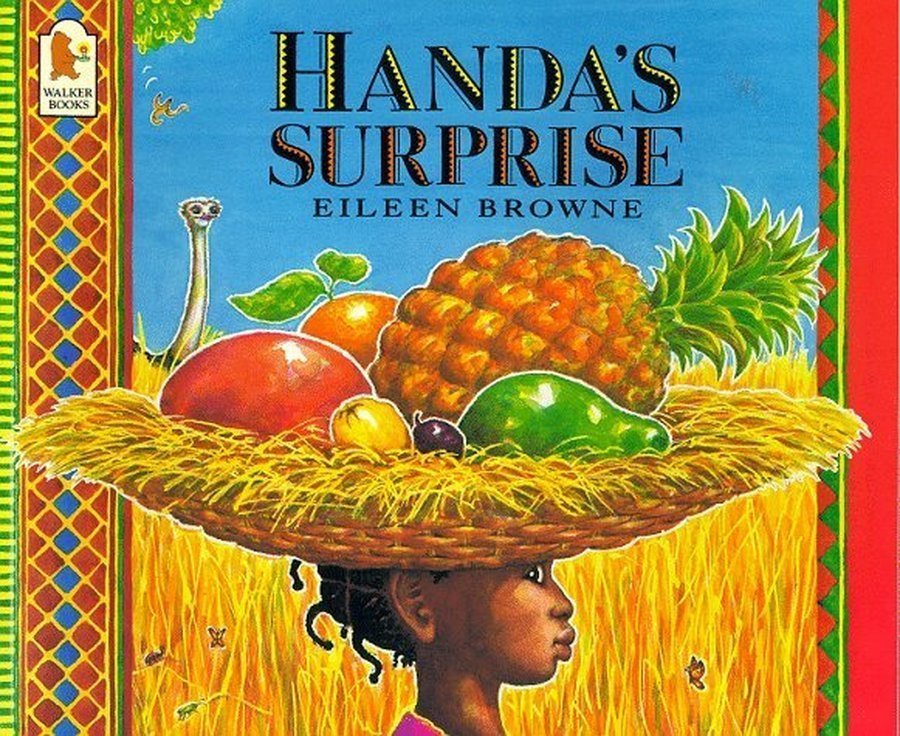 KS1
In Booth, our learners had a fantastic time during their 'Superheroes' topic with lots of fantastic learning happening! In Science, they labelled the body parts of a life-size superhero. During History, they learnt about people who are thought to be real-life superheroes. They really enjoyed using 'Now Press Play' to act out the life of Florence Nightingale. In Maths, they made a number line of out lily pads and used Fred the Frog to learn how to add and subtract using a number line. He used his superhero power to launch himself along the lily pads!
They even had a superhero day, where they dressed up as their favourite superhero. Don't they look great?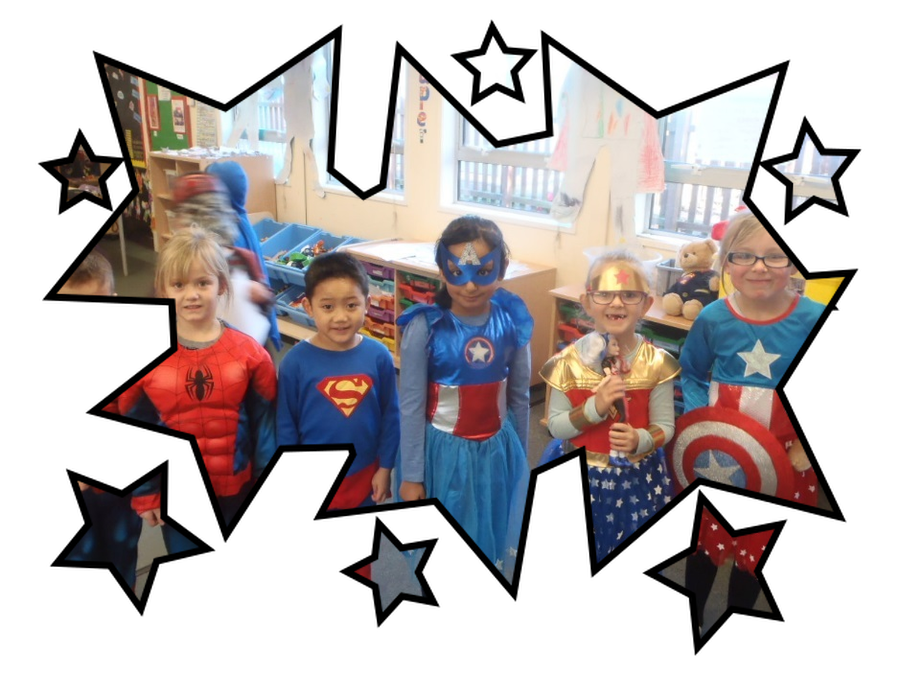 In Nightingale, our learners have been exploring why different items are important to different religions in RE. They learnt about why the Torah was important to Jewish people and then they had a go at making their own Torahs, which was great fun! This term, they have also had lots of fun in Art and Design & Technology. They have been learning to use lots of different art materials such as oil pastels, soft pastels and water colours. Using these, they have created their own superhero masks and superhero bookmarks.
In Mandela, our learners' final topic was 'Land Ahoy!' They spent a lot of time creating great art work. They made their own pirate maps to lead us to the treasure chest full of gold - remember, X marks the spot! They also made their own pirate hats to wear and wrote mystery messages to send out to sea in a bottle.
We even had a pirate invasion at Unity! Can you recognise any of these scary pirates?
Both Year 2 classes worked tremendously hard to finish their SATs tests this year. In Wilberforce, the learners moved onto a new science topic - Living Things and Their Habitats. Thier learning started with a look at what makes a living thing alive. They discussed how living things breathe, move, need nutritents, use their senses and grow. They then became habitat explorers! By stepping into local British woodland, they began to discover which things were living, which were dead and which were never alive.
Kacper spotted some butterflies.
Deimante observed how the trim trail was dead wood.
Lexie found an array of daisies and dandelions in the field.
KS2
In Buss, our learners were treated to a tasty topic - 'Scrumdiddlyumptious' They learnt about different foods and where they come from. Each week, they tasted foods from the different food groups. They tasted cheese – such as Mozzarella and Manchego, made banana bread and flapjacks and learnt all about 'Five a Day.' They even made fruit smoothies!
They wrote their own recipes for hot chocolate and when they had a really cold day, their teachers even treated them to a cup with marshmallows to warm up!
During their 'Sc rumdiddly umptious' topic, King Class was transformed into a chocolate factory - it even had a chocolate river in the reading area! One of their shared reading books was 'Charlie and the Chocolate Factory' by Roald Dahl, which they all really enjoyed. If only we had a real chocolate river here at Unity!
As part of their 'I Am Warrior' topic, learners in Churchill visited Colchester Castle to learn more about Roman times. Boudicca led her army in an uprising against the Romans, who destroyed the Temple of Claudius, which once stood in place of the castle. They wrote descriptively about castles, including adjectives, extended noun phrases, similes and commas.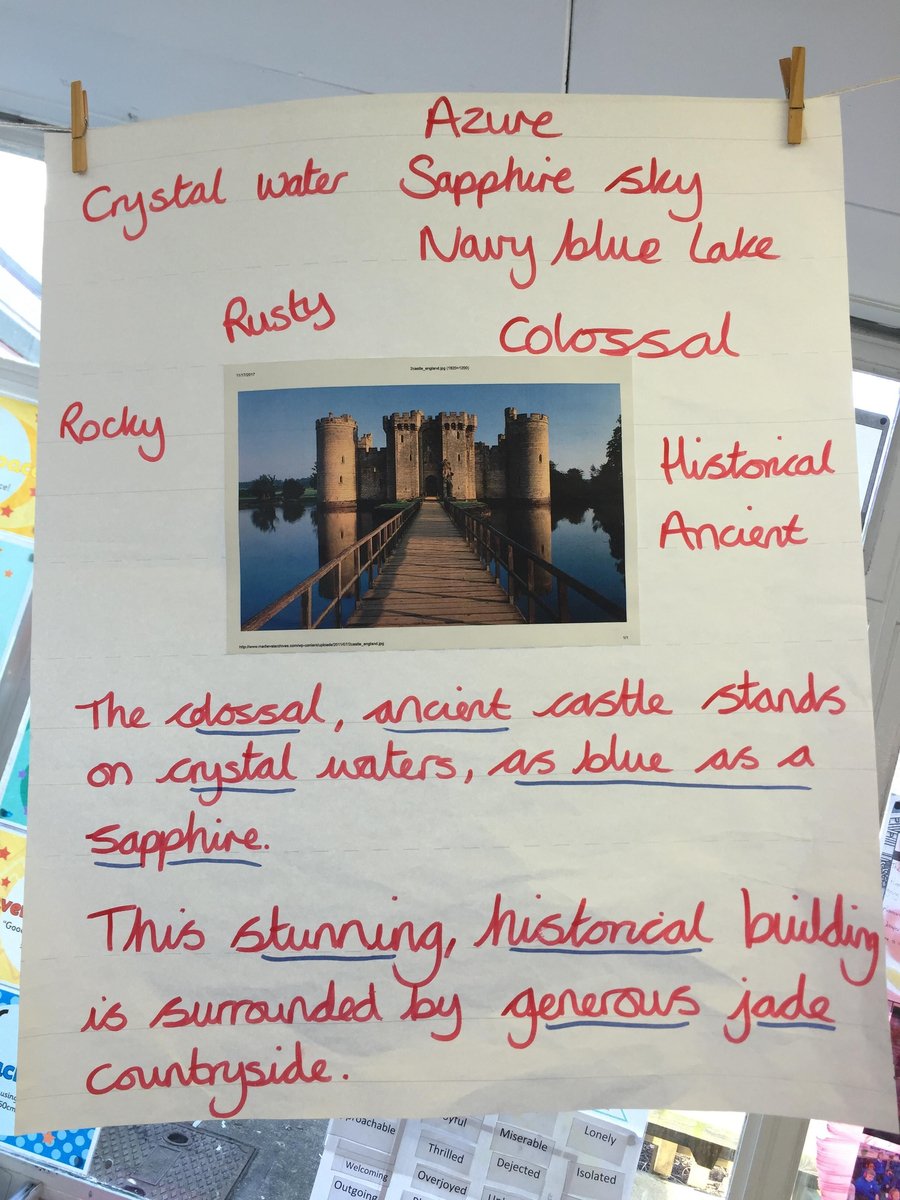 Our learners in Williams have also enjoyed their topic 'I Am Warrior' - finding out about vicious clashes between Roman soldiers and Celtic warriors. Using historical sources, they explored what life was like for these people. Interestingly, the Romans used coins to trade food, tools and textiles just like we do today!
In February 2018, Addams Class were watching the Winter Olympics in Pyeongchang very closely. In PE, they choreographed their own Haka for the Winter Olympics after watching the All Blacks, who perform a Haka just before a rugby game. Why? To scare their opponents before the event even begins!
In both Addams and Coubertin, our learners participated in drama sessions with Miss Smith from Colchester Academy. Alongside her 'Drama Llama' students, she worked with Year 5 on a range of drama techniques, such as freeze frames and using body language to convey emotion. At the end of this unit of work, Year 5 took part in the Summer Showcase at the Academy; a very special event!
Year 5 teachers were so very proud to watch them perform 'The Tempest' at Colchester Academy on 12th July 2018.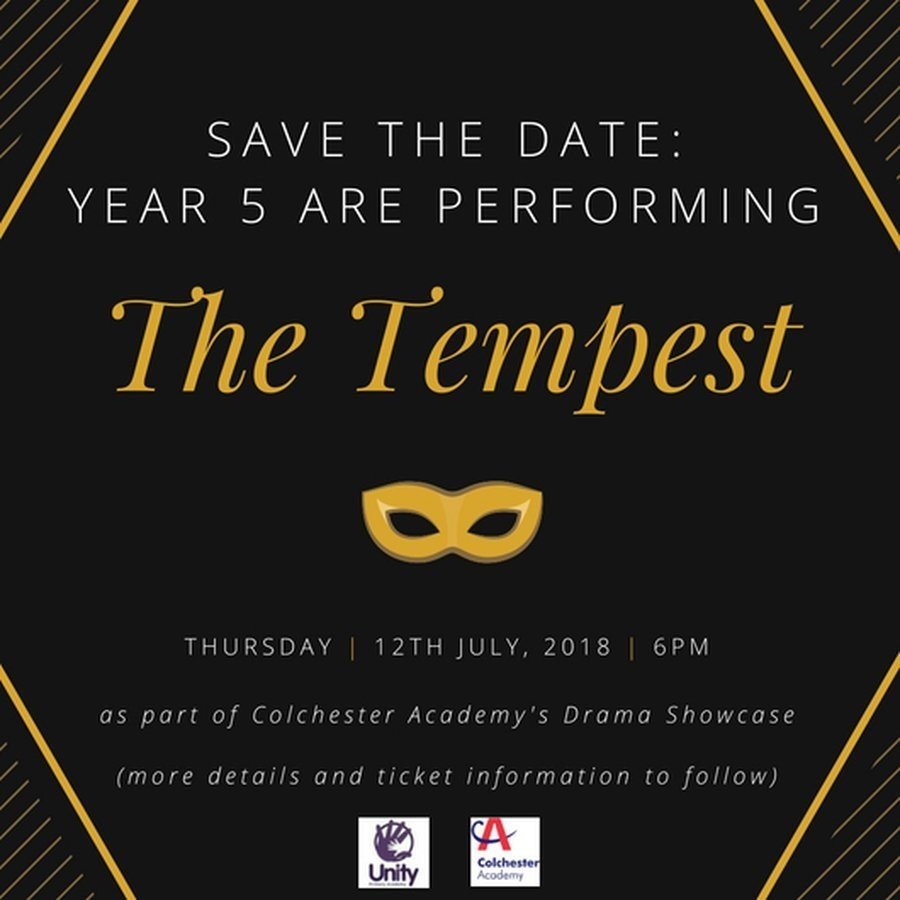 In Benenson and Tutu, our Year 6 learners have worked incredibly hard all year. Towards the end of their time here at Unity Primary Academy, they have put a huge amount of effort into producing their own version of 'High School Musical' to perform for the rest of the school and their families.
We wish you the best of luck at secondary school!