Recent Activities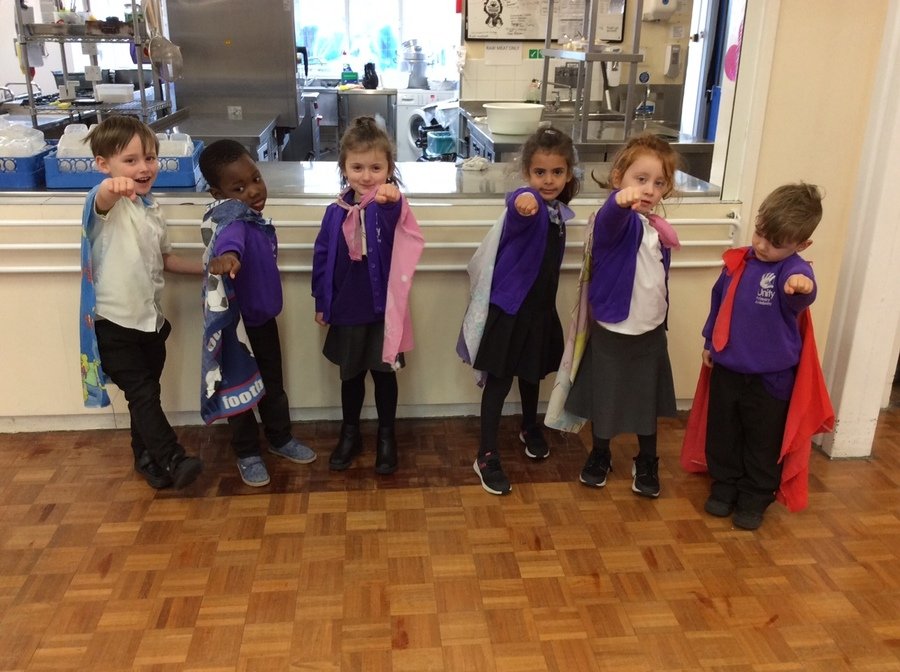 Spring Term
How can we show kindness?
This term we have been learning about how we can show kindness and we did this by making our own superhero capes, so we could wear them when we were completing our superhero missions. We had a special elf who came every week to visit us and his name was Willow and he told us what our mission was each week.
Willow gave us lots of different kindness missions. The kindness missions that we had to complete were:
Cleaning the teacher's cars

Making cakes for the staff room

Helping to clean the kitchen

Pick up litter around the school

Give compliments to others

Make get well soon cards for our class teddies

Make biscuits for our friends

Made clay models for our mummies
Mother's Day Lunch
We were really lucky because we got to have lunch with our mummies and we had lots of fun sharing and enjoy our lovely lunch with them. At lunchtime, we were able to take our mummies to the hall and show them where we had to get our lunch and had to show them were they needed to get their lunch from.
Spring Walk
We really enjoyed going on a Spring Walk around school and we were really engaged with the different Spring activities which we were asked to do. We loved going on a Spring hunt and looking for the different plants, flowers and animals which were in the different outdoor spaces around school. Our favourite activity, was being able to have a go at drawing the different plants, flowers and animals which we saw when we went on our Spring walk. We were able to talk to our friends about all the different things which we saw on our Spring walk. The best part of the walk was when we saw a bee flying in the sky and we thought the yellow and black rings on the body were amazing and bright. We were also able to hear the noise and we described it as a buzzing noise.